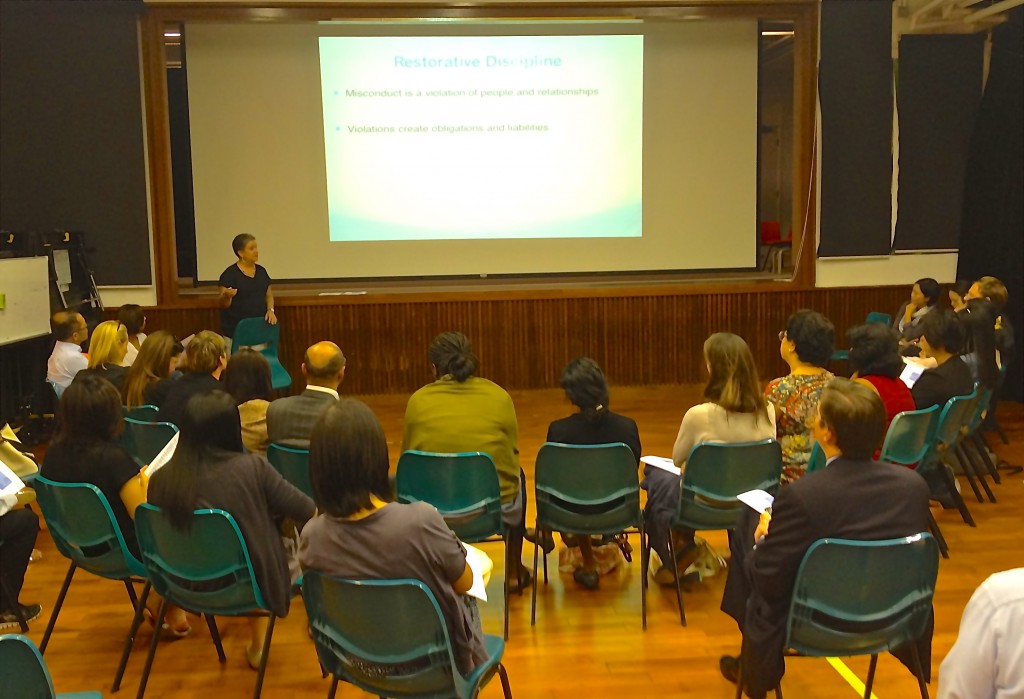 Marg Thorsbourne, over the past 2 days, has worked closely with all of our staff and some of our parents going over the key elements of restorative practice.
Please find below the resources discussed at the parent workshop last night which was attended by about 35 families.  Even if you were unable to attend, the attached resources make for useful reading and will help you understand a little more about the approach to behaviour management that we will be undertaking at Peak School.
As mentioned before it is about relationships; building them, maintaining them and sometimes repairing them.
Presentation ppt (in pdf form)